Shop our collection for the latest styles and hottest trends! Leotards for children and adults for all sports, fitness, and fashion.
Shine from within in Foxy's!
Foxy's is in proud partnership with Mary Lou Retton and Emma Jean Kelley! We offer 100's of fun unique prints for children and adults to suit every personality and style. For sports, fashion, swim, and play.
Foxy's offers open-back leotards, closed-back leotards, long-sleeve leotards, NCAA leotards, unitards, doll leos, bodysuits, swimsuits, performance shorts, apparel, drawstring bags, scrunchies, Foxy's swag, and more!
We have a small storefront in our sewing shop in Grand Rapids, Michigan. Foxy's is offered in 100's of pro-shops and boutiques around the world! Wholesale and Consignment offered.
Stay tuned and up to date by following us on social media.
Visit our website often as we are working hard to expand our collection...
SHOP NOW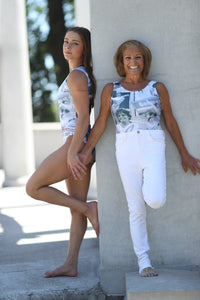 Foxy's Leotards Manufactures our fun leotards right in Grand Rapids, Michigan
---
Blog
---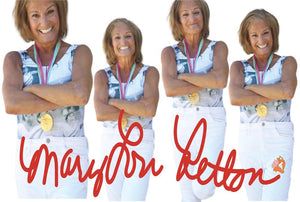 There is and only ever will be one Mary Lou Retton. She is a sweet, kind, 4' 9", real as it gets, Southern girl.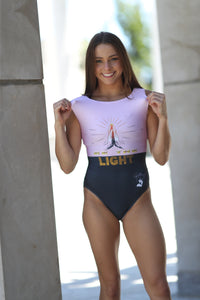 A day with Emma Kelley, from gymnastics to real talk. Read our interview with this talented young lady. Her future looks very bright!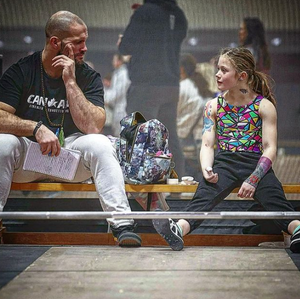 Meet Rory van Ulft, who Foxy's has teamed up with to create this star-dazzling line, The Aurora Collection. It is no surprise that Rory's real name is Aurora, just like the...